Fintech businesses are increasingly transforming the finance industry thanks to their cutting-edge technological capabilities. Fintech innovation is gradually tearing down the barriers that have long constrained the old financial and banking system. They have brought a radical shift in the financial ecosystem by challenging existing value chains, business models, and market positioning. Fintech innovation is strengthening customer experiences and expectations by encouraging a more client-centric and interactive approach to financial and banking services.
Fintech-as-a-Service startups have been increasing in recent years, with an IndustryARC analysis estimating that their global market will reach $161 billion by 2026. This revolutionary rise can be explained by how digital technologies are changing payment management, credit, insurance, and financial procedures.
Traditional banks are under stiff competition in terms of popularity, given the vast optimization opportunities that Fintech infrastructure provides. As a result, financial institutions that rely on outdated systems lose significant market share to these newcomers.
This blog will uncover the success story of the Fintech-as-a-Service business model and what it means for the financial sector.
What Does Fintech as a Service ( FaaS )Mean?
Offering financial technology as a service is referred to as "Fintech-as-a-Service." This might include offering APIs to other financial market participants as software that can be integrated into their systems. A typical fintech platform gives merchants from various business niches access to multiple payment solutions with just one integration.
Many traditional lending organizations are turning to fintech technologies to help them leverage innovative business functions and financial processes. The rise in the popularity of digital payments, digital lending, insurance, wealth management, and Robo-advisory has increased the demand for technology-backed banking.
Using a Fintech-as-a-Service platform allows financial institutions to optimize their end-to-end processes, ensuring the proper execution of a commercial service delivered on-demand over the Internet within a set timescale. FaaS solutions enable complete delivery environment management and deployment. They also assure legal compliance with banking standards and appropriate security techniques such as robust authentication.
Fintech as a Service Latest Trends
The global epidemic has unquestionably altered how we live, work, and shop. This has had a massive influence on traditional banks and fintech, who must find innovative ways to gain a competitive advantage. As we move into 2022 and beyond, we see five key trends in the Fintech-as-a-Service domain driving change.
Invisible Banks: Going to the bank, waiting in queues, and dealing with bureaucracy are past things. Artificial intelligence, APIs linked to voice assistants, and Invisible Banks use cloud computing to create an intelligent relationship between clients and institutions. It reduces costs for all parties by providing easy online transactions.
Open Banking: This is the fintech sector's biggest bet right now. Customers grant secure access to their banking and other financial data to banks and third-party financial service providers with open banking. As a result, these businesses may be able to provide them with customized products and services that fit their clients' needs and increased data security. Businesses that use Open Banking perceive their database growth as a benefit. After all, they acquire information that their rivals have already obtained.
Instant Payments: One of the biggest promises in the fintech sector is payment via QR Code technology. Nowadays, any mobile device with a camera becomes a true banking device. The trend of instant payments is bound to transform the future of the financial sector in the times to come.
Artificial Intelligence (AI) and Machine Learning (ML): Machine learning applications allow for the processing of massive volumes of data and arrive at valuable conclusions that can be used to improve efficiency and save time. It also analyses trends in real-time, allowing for fast decision-making.
Today, AI/ML is used in various financial services applications ranging from fraud detection, lending approvals, and AML screening to risk management and investment forecasting. Machine Learning is constantly improving, and fintech will continue to be one of the essential businesses to gain from AI/ML.
The emergence of Banking as a Service: Banking-as-a-Service (BaaS) platforms and services have evolved as a cost-effective and efficient approach to supply financial services based on open banking principles. Banks must use a service-oriented and composable/modular architecture approach to create new and creative digital services. Traditional banks and financial institutions must include BaaS as part of their digital transformation strategy. Many more traditional financial institutions are expected to engage with fintech by utilizing BaaS services to bring innovative technology in-house and improve their offerings.
Cross-border Payments: According to Levvel Research, over 40% of large businesses in the United States have already adopted real-time payments, and this figure is expected to climb. Around 50 real-time payment solutions are currently operational in various nations and areas. The urgency of payment settlement is in great demand since it gives firms a competitive advantage, reduces the risk of payment failure, and boosts cash flow efficiency. Expect real-time capabilities to extend to cross-border payments as domestic schemes become more established and popular.
Benefits of Fintech as a Service Platform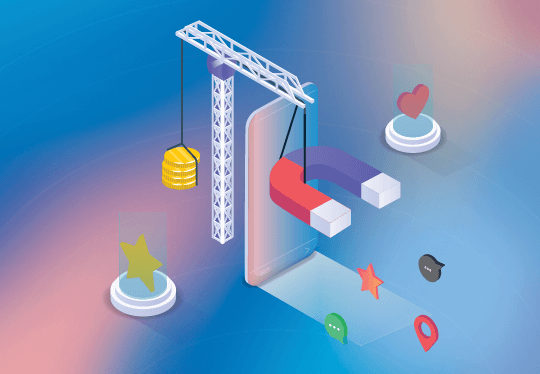 The fintech sector constantly adjusts and adapts to meet investor, customer, and regulator needs. Fintech is also increasingly recognizing the profound effect of new-age technologies on generating new revenue, delivering process efficiency, enhancing the end-user experience, and reducing risk in business. Here are some of the key benefits:
Fraud and Chargebacks Reduction: If you decide to build your payment gateway, keep in mind that it's not just about forming business relationships with banks and other payment providers. It's also about preventing hackers from stealing your and your customers' money.
For this reason, a lot of merchants use Fintech as a Service platform already complying with the highest security standards like PCI DSS. You know what we're talking about if you've ever tried to apply for it. Cleaning up your website, assuring complete compliance with never-ending demands, and adapting every page for the guidelines are just the beginning. As a result, we view the fraud and chargeback prevention provided by third-party payment platforms as a significant benefit.
Faster Time to Market: No doubt using a third-party payment platform allows you to set up the payment flow and launch your product faster than if you built the entire system from the ground up. As an example, with inai, you'll be able to integrate local payments within hours. We did our best to ensure a smooth and quick onboarding process, and we are proud of the results we have now.
Unified Tech Stacks: Fintech-as-a-Service unifies all payment, financial management, and money movement services that modern enterprises require into a single and scalable worldwide API.
Solutions architects are free to take a user-centric perspective of their design efforts when they have a single centralized tech stack. This allows your organization to prioritize customer experience while reducing the need to invest in backend infrastructure. The next stage uses FaaS to remove the roadblocks to global expansion.
Reduced Processing Costs: Yes, you read that correctly. Merchants can route their transactions via several payment service providers using the Fintech-as-a-Service platform. This means that merchants can shop around and select the most advantageous service providers. As a result, picking multiple providers for each transaction can result in lower rates. Reduced processing costs benefit you and your customers automatically.
Localized Payment Methods: In order to be successful, your business needs to figure out how to expand and scale your payment systems. You'll need an extensive, dependable local payment network that accepts a range of payment ways. Cash, bank transfers, BNPLs, e-wallets, and local debit schemes are all examples of local payment methods.
inai helps financial innovators expand globally and efficiently. Billions of people use hundreds of local payment methods through this interoperable collection of local payment networks. Every node in the inai payments network is a point of access for financial innovators, bringing up new possibilities.
Also read: "Payment Methods in Asia: Navigate Local eCommerce Payments"
Enhanced Security: Fintech companies can readily traverse regional legislation and laws variations due to their unique position as disruptors and specialists.

Consider the case of inai. With the increased focus on cybersecurity, we have invested more than ever in maintaining a world-class compliance department to guarantee that every transaction that passes is appropriately verified.
Compared to traditional banking systems, which frequently have a lot more on their plates due to diversification, our next-generation IT system allows us to spot irregularities promptly and effectively address them.
Conclusion
Fintech-as-a-Service (FaaS) is one of the hottest trends in the global financial market. And for a good reason: it's significantly faster and more flexible than in-house payment platforms. Fintech is here to stay, grow, and change the way people pay, so it's a no-brainer. The niche has a lot of competition. Furthermore, demand is great. All are owing to the multiple advantages that Fintech-as-a-Service platforms provide.