Last Updated: 08 July 2022
inai Technologies Co. and its affiliates ("inai," "we," "our," and/or "us") are committed to protecting the privacy of individuals who visit and use our website (www.inai.io, the "Website") or our payment integration platform (collectively, our "Services"). This privacy policy (the "Privacy Policy") explains how we collect, use, and share personal information from users of our Services ("Users"). If you are located in the European Economic Area ("EEA") or the United Kingdom ("UK"), "personal information" means any information relating to an identified or identifiable individual. Beyond the Privacy Policy, your use of our Services is also subject to our Terms of Service.
This Privacy Policy only applies to the activities for which inai is a data controller which means that inai decides why and how personal information is processed. inai may also process personal information as a data processor in the context of the services we provide to our business customers. When we process personal information on behalf of our business customers, they determine why and how the personal information is processed. To learn more about the processing of your personal information in this context, please refer to their respective privacy policies.
Information We Collect
We collect a variety of personal information from or about you or your devices from various sources, as described below.
Where applicable, we indicate whether and why you must provide us with your personal information, as well as the consequences of failing to do so. If you do not provide your personal information when requested, you may not be able to use our Services if that information is necessary to provide our Services or if we are legally required to collect it.
A. Information You Provide to Us

Registration and Profile Information. If you sign up for an account on our Services, we will receive your first name, last name, email address, and we will ask you to create a password. Your profile information may also include phone number, organization address and billing address.
Communications. If you contact us directly, we may receive personal information about you. For example, when you contact us through our Services, we may receive your name, email address, language preference, browser, the contents of a message or attachments that you may send to us, and other information you choose to provide. If you sign up to receive emails or information about our Services, then we will collect certain personal information from you, such as your first and last name, email address, and your areas of interest. When we send you emails, we may track whether you open them to learn how to deliver a better customer experience and improve our Services. If you are interested in becoming our partner, we will receive your first name, phone number and business email address; we may also receive a website URL.
Book a Demo. If you choose to book a demo, we will receive your full name, email address, phone number, information on type of business and we may receive a website URL.
Content that You Provide through our Services. We collect and store content that you post, send, receive, and share via our Services. This content includes any personal information about you that you may choose to include, such as your name, username and other personal information. Content also includes any files and links you choose to upload to our Services.
Careers. If you decide to apply for a job with us, you may submit your contact information and your resume online. We will collect the information you choose to provide us as part of your job application, such as your contact information, current employment information, and other information you choose to submit with your application and on your resume.
Testimonials. We display personal testimonials of satisfied customers on our website in addition to other endorsements. With your consent, we may post your testimonial along with your name. If you wish to update or delete your testimonial, you can contact us at privacy@inai.io.
B. Information We Collect When You Use Our Services

Device Information. We receive information about the device and software you use to access our Services, including internet protocol ("IP") address, web browser type, operating system version, internet traffic data, service usage data, and unique device identifiers.
Usage Information. To help us understand how you use our Services and to help us improve them, when you use our Services, we automatically receive information about your interactions with our Services, like log files, performance logs, diagnostic reports, the pages or other content you view, the searches you conduct, pages you request, the websites you visited before using our Services, and the dates, times, and durations of your visits.
Location Information. When you use our Services, we infer the general physical location of your device and the geographic regions our Users come from. For example, your IP address may indicate your general geographic region.
Information from Cookies and Similar Technologies. We and our third-party partners may collect personal information using Cookies. Cookies are small files of letters and numbers that we store on your browser or the hard drive of your computer. They contain information that is transferred to your computer's hard drive. We use cookies, beacons, invisible tags, and similar technologies (collectively "Cookies") to collect information about your browsing activities and to distinguish you from other Users of our Services. This aids your experience when you use our Services and also allows us to improve the functionality of our Services. Cookies can be used for performance management, collecting information on how our Services are being used for analytics purposes. They can also be used for functionality management, enabling us to make the User's visit more efficient by, for example, remembering language preferences, passwords and log-in details. We may also use pixel tags and web beacons on our Services. These are tiny graphic images placed on web pages or in our emails that allow us to determine whether you have performed a specific action. Below is an overview of the types of Cookies we and third parties may use to collect personal information.
Strictly Necessary Cookies. Some Cookies are strictly necessary to make our Services available to you. We cannot provide you with our Services without this type of Cookies. We use the following necessary Cookies:
Functional Cookies. Functional Cookies are used to recognize you when you return to our Services. This enables us to adapt our content for you and remember your preferences. For example, we use functional Cookies to remember your choice of language or region. We use the following functional Cookies:
Analytical or Performance Cookies. We also use Cookies for website analytics purposes in order to operate, maintain and improve our Services. We may use our own analytics Cookies or use third-party analytics providers such as Google, Visual Website Optimizer, [insert any other analytics provider(s)] to collect and process certain analytics data on our behalf. These providers may also collect information about your use of other websites, apps, and online resources. We also use the following analytical or performance Cookies:
Where required by applicable law, we will obtain your consent to use Cookies. You can find more information about your rights and choices, and how to block the use of certain Cookies in the section Your Rights and Choices below.
C. Information We Receive from Third Parties

Social Sign-On. We may collect personal information about you when you log in to our Services via third party services (such as Google). This information may include your name and email address [Complete].
Partners. We may receive additional personal information about you from third parties such as data or marketing partners and combine it with other personal information we have about you.
Publicly accessible sources. We may collect information about you, including Company Name, Profile, Designation, etc from publicly accessible sources, such as LinkedIn.
How We Use the Information We Collect
We use the personal information we collect:
To provide, maintain, improve, and enhance our Services;
To communicate with you, provide you with updates and other information relating to our Services, provide information that you request, respond to comments and questions, and otherwise provide customer service and support;
For marketing purposes, such as developing and providing promotional and advertising materials that may be useful, relevant, valuable or otherwise of interest to you;
To conduct research to understand and analyze how you use our Services and develop new products, services, and features;
To de-identify and aggregate information collected through our Services and use it for our business purposes;
To find and prevent fraud, and respond to trust and safety issues that may arise;
For compliance purposes, including enforcing our legal rights, or as may be required by applicable laws and regulations or requested by any judicial process or governmental agency; and
For other purposes for which we provide specific notice at the time the personal information is collected.
Legal Bases for Processing European Information
If you are located in the EEA or the United Kingdom, we only process your personal information when we have a valid "legal basis," including as set forth below.
Consent. You have consented to the use of your personal information. For example, we may process your personal information to send you marketing communications or to use Cookies where you have consented to such use.
Contractual Necessity. We need your personal information to provide you with our Services. For example, we may need to process your personal information to respond to your inquiries or requests.
Compliance with a Legal Obligation. We have a legal obligation to use your personal information. For example, we may process your personal information to comply with tax, labor and accounting obligations.
Legitimate Interests. We or a third party have a legitimate interest in using your personal information. Specifically, we have a legitimate interest in using your personal information for product development and internal analytics purposes, and otherwise to improve the safety, security, and performance of our Services. We only rely on our or a third party's legitimate interests to process your personal information when these interests are not overridden by your rights and interests.
How We Share the Information We Collect
We may disclose personal information we collect from or about you as described below or otherwise disclosed to you at the time of collection.
Partners and Affiliates. We may share any personal information we receive with our partners, subsidiaries, and affiliates for any of the purposes described in this Privacy Policy.
Vendors and Service Providers. We may share any personal information we receive with contractors, vendors, service providers, and other third parties retained in connection with the provision of our Services.
Analytics Partners. We use analytics services such as Google Analytics to collect and process certain analytics data. These services may also collect information about your use of other websites, apps, and online resources. You can learn about Google's practices by going to https://www.google.com/policies/privacy/partners/ and opt-out of them by downloading the Google Analytics opt-out browser add-on, available at https://tools.google.com/dlpage/gaoptout.
As Required by Law and Similar Disclosures. We may access, preserve, and disclose personal information about you if we believe doing so is required or appropriate to: (a) comply with law enforcement requests and legal process, such as a court order or subpoena; (b) respond to your requests; or (c) protect your, our, or others' rights, property, or safety. Additionally, the Company pledges not to sell or rent personal information to anyone.
Merger, Sale, or Other Asset Transfers. We may disclose and transfer your personal information to service providers, advisors, potential transactional partners, or other third parties in connection with the consideration, negotiation, or completion of a corporate transaction in which we are acquired by or merged with another company, or we sell, liquidate, or transfer all or a portion of our business or assets.
Consent. We may also disclose personal information from or about you or your devices with your permission.
Your Rights and Choices
You may request access to the personal information we maintain about you, update and correct inaccuracies in your personal information, restrict or object to the processing of your personal information, have your personal information anonymized or deleted, as appropriate, or exercise your right to data portability to easily transfer your personal information to another company. In addition, you also have the right to lodge a complaint with a supervisory authority, including in your country of residence, place of work or where an incident took place.
You may withdraw any consent you previously provided to us regarding the processing of your personal information at any time and free of charge. We will apply your preferences going forward and this will not affect the lawfulness of the processing before you withdrew your consent.
You may exercise these rights by contacting us using the contact details at the end of this Privacy Policy. Before fulfilling your request, we may ask you to provide reasonable information to verify your identity. Please note that there are exceptions and limitations to each of these rights, and that while any changes you make will be reflected in active user databases instantly or within a reasonable period of time, we may retain personal information for backups, archiving, prevention of fraud and abuse, analytics, satisfaction of legal obligations, or where we otherwise reasonably believe that we have a legitimate reason to do so.
Marketing Communications. When you register for an account, we will use your name and email address which you have opted-in to send periodic promotional emails. You can unsubscribe from our promotional emails via the link provided in the emails. Even if you unsubscribe from receiving promotional messages from us, you will continue to receive administrative messages from us.
How to Block Cookies. You can block Cookies by setting your internet browser to block some or all Cookies. However, if you use your browser settings to block all Cookies (including essential Cookies) you may not be able to access all or parts of our Services. By using our Services, you consent to our use of Cookies and our processing of personal information collected through such Cookies, in accordance with this Privacy Policy. You can withdraw your consent at any time by deleting placed Cookies and disabling Cookies in your browser, or as explained below. You can change your browser settings to block or notify you when you receive a Cookie, delete Cookies or browse our Services using your browser's anonymous usage setting. Please refer to your browser instructions or help screen to learn more about how to adjust or modify your browser settings. If you do not agree to our use of Cookies or similar technologies which store information on your device, you should change your browser settings accordingly. You should understand that some features of our Services may not function properly if you do not accept Cookies or these technologies. Where required by applicable law, you will be asked to consent to certain Cookies and similar technologies before we use or install them on your computer or other device.
Third Parties
Our Services may contain links to other websites, products, or services that we do not own or operate. We are not responsible for the privacy practices, policies or other content of these third parties. Please be aware that this Privacy Policy does not apply to your activities on these third-party services or any personal information you disclose to these third parties. We are not responsible for the privacy practices or the content of such sites. If you have any questions about how these other sites use your personal information, you should contact them directly. We encourage you to read their privacy policies before providing any personal information to them.
Retention
We take measures to delete your personal information or keep it in a form that does not permit identifying you when your personal information is no longer necessary for the purposes for which we process it unless we are required by law to keep your personal information for a longer period. When determining the specific retention period, we consider various factors, such as the type of service provided to you, the nature and length of our relationship with you, possible re-enrolment with our services, the impact on the services we provide to you if we delete some information from or about you, and mandatory retention periods provided by law and the statute of limitations.
Information Security
We make reasonable efforts to protect your personal information by using physical and electronic safeguards designed to improve the security of the personal information we maintain. However, as no electronic transmission or storage of information can be entirely secure, we can make no guarantees as to the security or privacy of your personal information.
Children's Privacy
We do not knowingly collect, maintain, or use personal information from children under 18 years of age, and no part of our Services are directed to children. If you learn that a child has provided us with personal information in violation of this Privacy Policy, then you may alert us at privacy@inai.io.
International Data Transfers
We may transfer your personal information outside of the EEA/UK, in particular, to the U.S., [other countries], where the level of protection of personal information may be different than in the EEA/ UK. Also, we may transfer your data from the U.S. to other countries or regions in connection with storage and processing of data, fulfilling your requests, and operating our Services. If we do so, we will comply with applicable data protection laws, in particular by relying on the European Commission's adequacy decision, relying on contractual protections for the transfer of your personal information, as needed to perform our Services that you have requested from us, or with your consent. For more information about how we transfer personal information outside of the EEA/the UK, or to obtain a copy of the contractual safeguards we use for such transfers, please contact us as specified below.
Changes to This Privacy Policy
This Privacy Policy may be revised from time to time. We will post any adjustments to the Privacy Policy on this page, and the revised version will be effective as of the last updated date. If we materially change the ways in which we use or share personal information previously collected from you through our Services, we will notify you of the changes through our Services, by the e-mail address specified in your account, or by means of a notice on this website prior to the change becoming effective.
Contact Information
If you have any questions, comments, concerns about our processing activities or to exercise your rights, please email us at privacy@inai.io.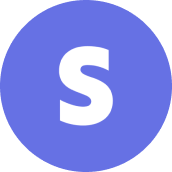 Let's get started
Connect with every payment method your customers need. Launch faster, optimize transaction costs and increase your bottom line.