Automate your end-to-end payment reconciliation.
Optimise fees and improve your bottom line.
Simplify complex financial operations, manage reconciliations
and optimize fees. No integration required.

Payment Reconciliation
Save FinOps time and reduce errors. Reconcile your transactions across multiple processors.
Fee Intelligence
Get a detailed overview of fees paid to all your payment vendors. Identify excess fees and uncover insights to optimize.
Payment rECONCILIATION

Empower your finance team
to work on what matters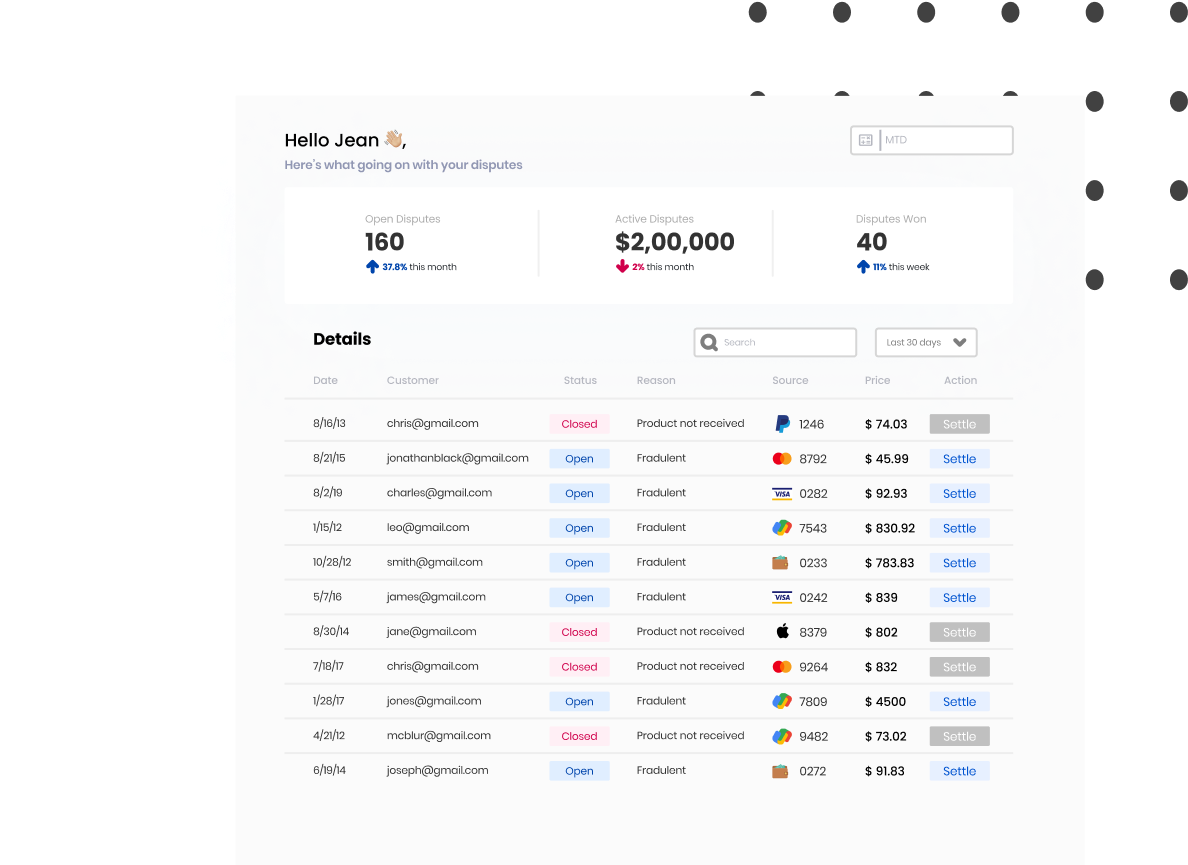 Optimize Fin-Ops

Free your Fin-ops bandwidth by up to 60% by reducing manual inefficiencies.
Automate Recon

Reconcile your transactions from 50+ payment sources with a click of a button.
Fee Insights

Get insights on the reason for discrepancies and how to fix them.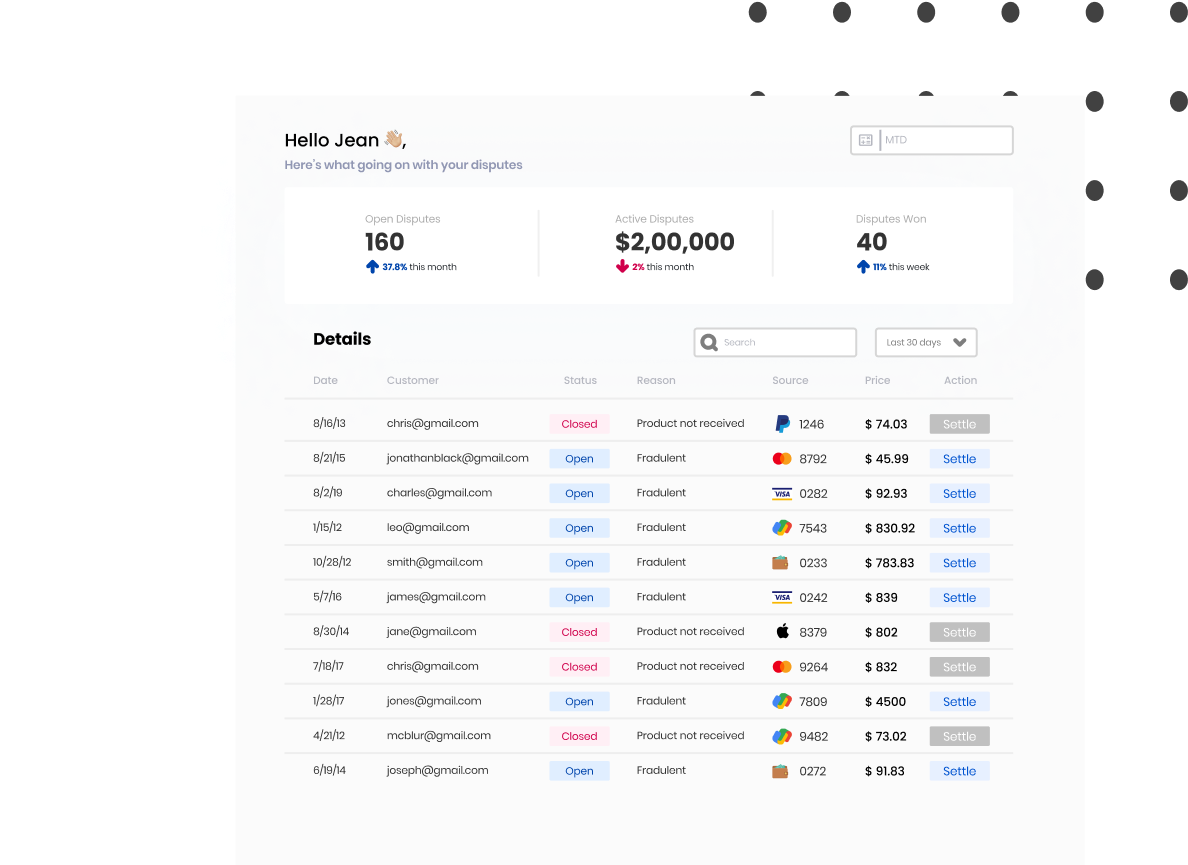 FEE INTELLIGENCE

Track, analyze, and optimize excess fees paid with Insights
Benchmark the fees paid against the market and uncovers opportunities to reduce fees.
Discover excess fees. Actively reduce costs with actionable insights
Get a 360° breakdown of all your fee components.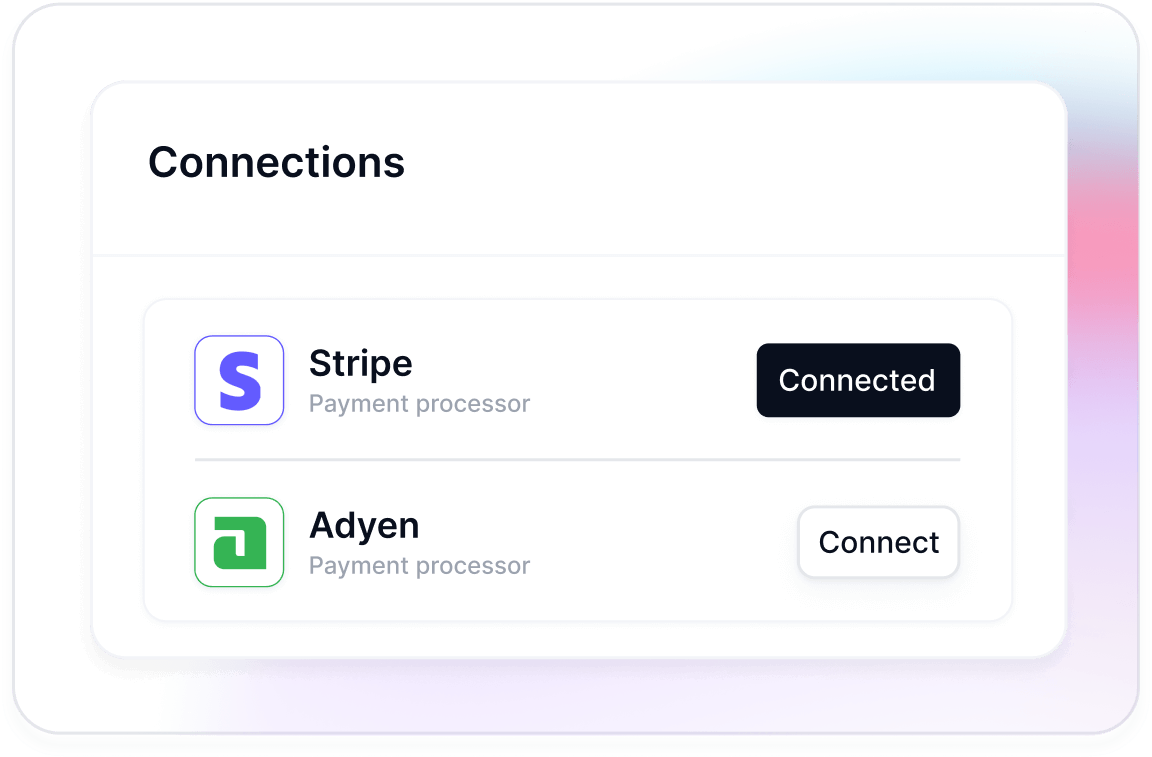 ConnectConnect to any of the 50+ payment sources.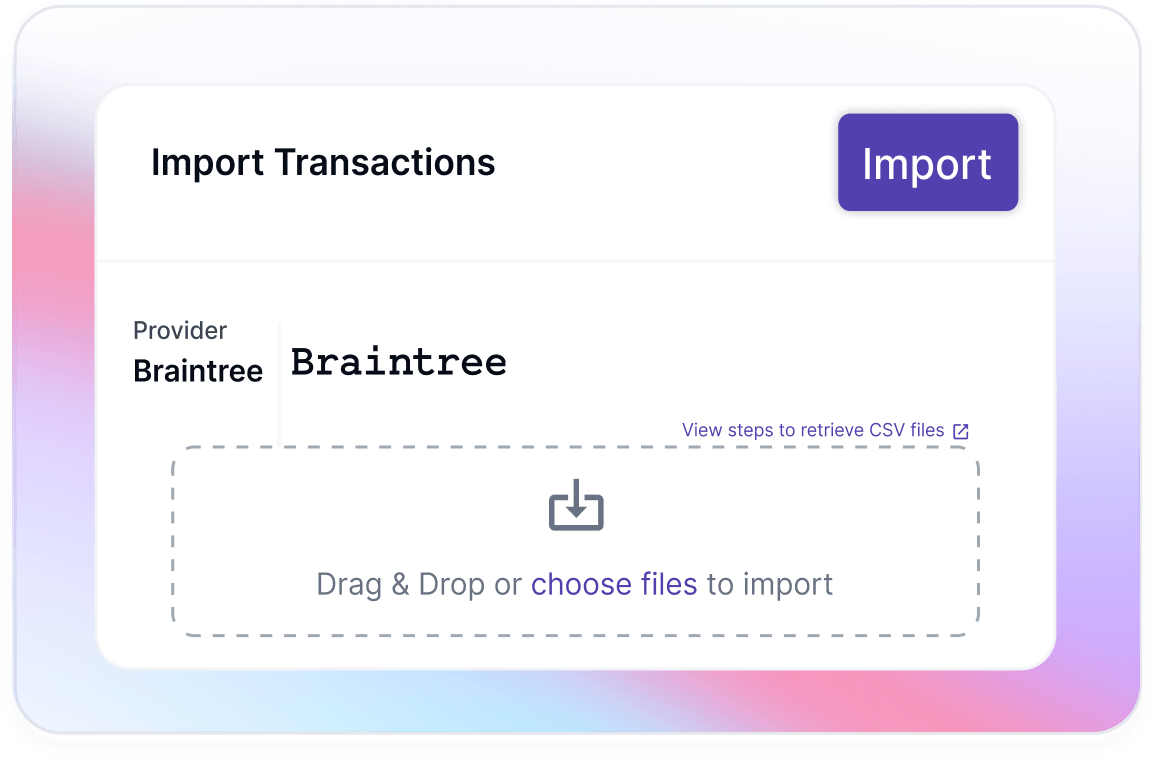 ImportImport data using multiple options such as API's, CSV, SFTPs, etc.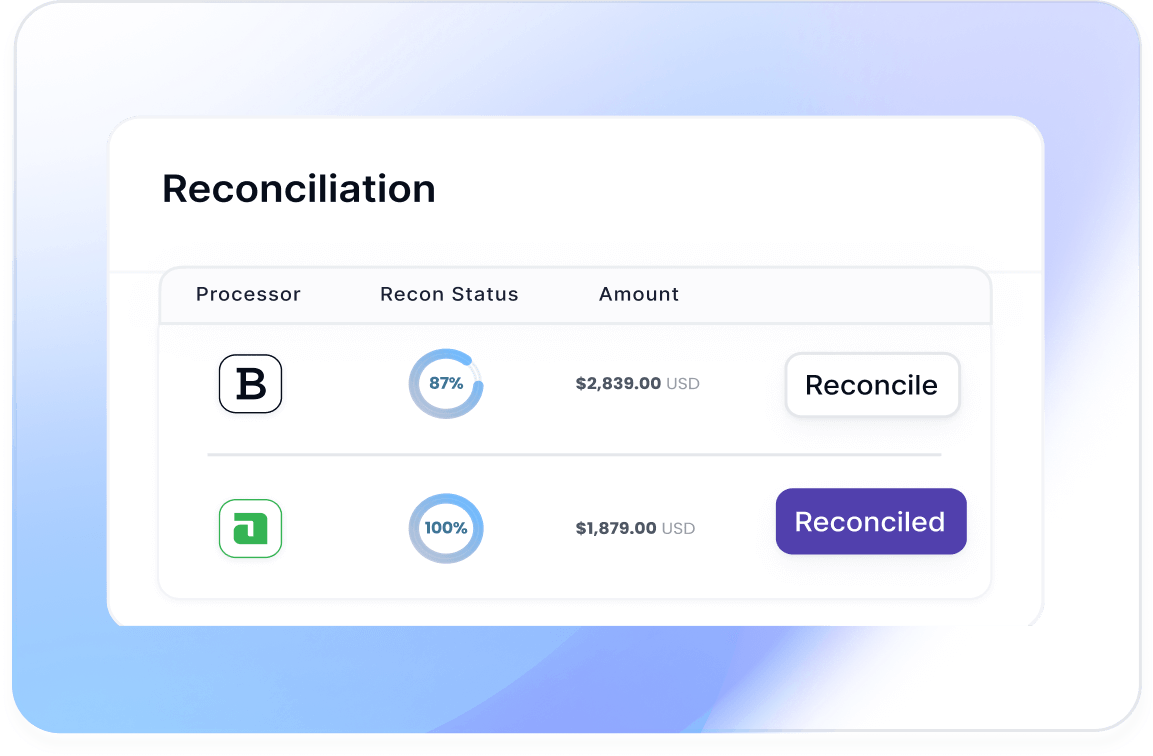 ReconcileGet a consolidated and standardized view of your payment data.
PrICING

A pricing plan that scales
with you
Enterprise
Custom
Custom number of sources

Unlimited number of seats

Unlimited transactions per month

Custom alerts

Unlimited data storage
Growth
2 sources supported

5 seats

Upto 30,000 transactions per month

Upto 5000 Alerts

Data storage for 3 months

View price for optional add ons

Additional source from $35/month

Per 100 trans/month from $0.5

Per Alerts/month from $0.05

Extra month of storage from $25/month

Chatbot based querying $100/month
Starter
1 source supported

1 seat

Upto 10,000 transactions per month

Upto 1000 Alerts

Data storage for 1 month

View price for optional add ons

Additional source from $35/month

Per 100 trans/month from $0.5

Per Alerts/month from $0.05

Extra month of storage from $25/month

Chatbot based querying $100/month