These Terms and Conditions ("Agreement") is a legal agreement between you or an entity that you are representing ("you," "your") and Inai Technologies Co., a Delaware corporation ("Inai," "we," "our" or "us"). This Agreement governs your use of the products and services made available to you by Inai, including websites, software, hardware, content made available by us, and any other products and services (collectively, the "Services"). If you are accessing the Services on behalf of an entity (for example, a company, non-profit entity, university, or other business or organization), you represent to us that you have authority to bind that entity to these terms, and that entity accepts these terms, and the term "you" or "your" will apply to such entity.
PLEASE READ THE FOLLOWING AGREEMENT CAREFULLY. BY CLICKING "SIGN UP," OR OTHER WORDS INDICATING ACCEPTANCE, YOU ACKNOWLEDGE THAT YOU HAVE READ, UNDERSTOOD, AND AGREE TO BE BOUND BY THE AGREEMENT. By using any of the Services, you agree to this Agreement and any other agreements or policies referenced within this Agreement, such as the Privacy Policy and other Separate Agreements (as defined in Section 2 below). If you do not agree to this Agreement, then you are not allowed to use the Services.
1. Scope of this Agreement and Changes.
(a) We do not intend to offer any Services to anyone below the age of 18, or to the extent that the Services or their use violate any applicable law or regulation. Consequently, by using the Services, you warrant and certify to us that: (i) you are at least 18-years old; (ii) you or the organization you represent have not previously had an agreement with Inai that was terminated by Inai for cause, and you or your organization have not otherwise had your access to the Services terminated; and (iii) you are not prohibited or restricted from accessing or using any aspect of the Services by any applicable law or regulation. If at any time you are not in full compliance with all foregoing provisions of this Section, you are in material violation of this Agreement and you must immediately cease all use of, and access to the Services.
(b) We reserve the right to change this Agreement and each Separate Agreement (as defined in Section 2 below) at any time, and the changes will be effective when the revised Agreement or respectively Separate Agreement is posted by us, or when we notify you by other means consistent with this Agreement. We may also change or discontinue the Services at any time, in whole or in part. Your continued use of the Services covered by the modified Agreement or Separate Agreement indicates your agreement to the changes to the respective Agreement or Separate Agreement. Please review this Agreement and each Separate Agreement on a regular basis, and please remain informed about the evolution of our Services and of this Agreement and each Separate Agreement.
2. Other Services and Other Agreements
(a) Our Privacy Policy ("Privacy Policy") is available on our website and may be accessed at [LINK]. By using any of the Services, you agree to our Privacy Policy.
(b) If you have entered or will enter at any time into a different agreement with us that includes an affirmative written or electronic acceptance by you and us (e.g., a Master Services Agreement, a click-through agreement that you accept as part of accessing Services through a portal made available by us, an agreement that allows you to access an Application Programing Interface (API), an agreement that allows you to download or use a software program or Software Development Kit (SDK), etc.) (each a "Dedicated Agreement"), then the Dedicated Agreement will prevail over this Agreement with respect to the Services to which such Dedicated Agreement applies and to the extent of any conflict with this Agreement.
(c) Each legal agreement entered into by you and us other than this Agreement, including the Privacy Policy, and any Dedicated Agreement, is denoted a "Separate Agreement."
3. Your License to Use the Services
(a) The Services are protected by various intellectual property rights, including possibly copyrights, patents and trade secrets. Subject to your full compliance with this Agreement, we grant you a limited, nonexclusive, non-transferable and non-assignable license, without the right to sublicense, during the term of this Agreement, and you accept such license, to use the Services solely in the form provided by us, and in accordance with any documentation or instructions made available by us and applicable to the respective Services, for as long as you continue to have access to such Services under this Agreement.
(b) All right, title and interest in and to all of intellectual property and/or proprietary rights in or related to the Services, and any part of it are owned or licensed by and shall remain exclusively with Inai or our licensors. Except as expressly provided in Section 3(a) above, we do not grant you any other license or right, whether by implication, estoppel or otherwise, and we reserve all other rights.
4. Accounts; Your Data
(a) To access the Services, you must register for an account. When you register for such an account, you may be required to provide us with some information, including contact information. You agree that the information you provide to us is accurate and that you will keep it accurate and up-to-date at all times. When you register, you will be asked to provide a password. You are solely responsible for maintaining the confidentiality of any accounts and passwords, and you accept responsibility for all activities that occur under your accounts. If you have reason to believe that your account is no longer secure, then you must immediately notify us at support@inai.io. Upon registration, you may access and use the Services solely for your own benefit and in accordance with the terms and conditions of a Subscription (as defined herein), any technical documentation provided with the Services, and any user, storage and/or scope of use restrictions designated in a Separate Agreement or in our policies. You will prevent unauthorized use of the Services and will terminate any unauthorized use of the Services after you becomes aware of such unauthorized use of Services. You are responsible for any and all actions taken using your account.
(b) As part of using the Services, you may have the opportunity to use the Services to transmit, store or otherwise process content or data that you or parties affiliated with you provide ("Your Data"). You are responsible for Your Data and for your activities in connection with Your Data, including in connection with uploading, posting, storing, transmitting, processing, downloading, retrieving, or otherwise processing Your Data through or in connection with the Services.
(c) We agree to maintain Payment Card Industry Data Security Standard ("PCI DSS") compliance in accordance with the then current version of PCI DSS published by the PCI Security Standards Council during a Term. We are a validated PCI Level 1 service provider and Our current Certificate of Compliance can be provided upon written request. We will maintain all applicable PCI DSS requirements to the extent we possess or otherwise store, process or transmit cardholder data, which is information associated with a payment card, such as an account number, expiration date and CVV2 ("Cardholder Data"), on Your behalf. Within the liability limitations set forth elsewhere in this Agreement, We are only responsible for the security of Cardholder Data to the extent We possess such Cardholder Data on your behalf. Except as set forth in the preceding sentence, You are solely responsible for the Cardholder Data till We possess or otherwise store, process or transmit Cardholder Data on Your behalf. If Your activities in relation to any Cardholder Data are subject to PCI DSS, You agree to comply and continue to comply with PCI DSS and all applicable laws regarding such activities, and to certify such compliance upon Our request. You agree that You will use only PCI compliant service providers in connection with the storage, processing and/or transmission of Cardholder Data. We are not a payment gateway or merchant account provider and We do not assume any direct or indirect liability or responsibility for Your agreements with payment gateways or merchant account providers. The steps that You will need to take to comply with PCI DSS when using the Services will vary depending on Your Subscription. For more information about implementing the Services, please contact support@inai.io.
(d) You will retain ownership of Your Data, or to the extent that you do not own specific portions of Your Data, you will retain your rights to such portions of Your Data. Notwithstanding the foregoing, you grant to us a license: (i) during the term of this Agreement, to provide to you the Services; (ii) during and after the term of this Agreement, to use Your Data in accordance with the Privacy Policy and to otherwise operate, improve, expand and otherwise modify our Services (e.g., to create directories or databases, facilitate business transactions between you and other customers of ours, organize content, make available information about you to other customers of ours in ways consistent with how we make available information about other customers of ours to you, etc.), and (iii) during and after the term of this Agreement, to anonymize Your Data in accordance with applicable laws and regulations and to use Your Data in anonymized form (e.g., after we delete your personally identifiable information ("PII"), we may retain and continue to use Your Data in anonymized form) to improve, expand and otherwise modify our Services. The license that you are granting us in the foregoing clauses of this Section is nonexclusive, worldwide and irrevocable. Further, you warrant to us that by processing Your Data through the Services or otherwise making available to us Your Data in connection with the Services, you have the right, and you have obtained the right from any third parties that may have rights to any of Your Data, to grant to us the license granted in the foregoing clauses of this Section. Notwithstanding the foregoing, please be assured that we will comply with any laws and regulations applicable while exercising the license granted to us in the foregoing clauses of this Section, including obligations under applicable privacy laws to safeguard your PII, limit use of your PII to the scope of the rights that you grant to us, and delete PII upon your request (in which case we may retain and continue to use Your Data in anonymized format as specified above). Further information about how we use Your Data is available in the Privacy Policy.
(e) Please review now, and you must continue to review on an ongoing basis, our Privacy Policy. You agree to the Privacy Policy and to any changes to the Privacy Policy that we may publish from time to time.
(f) You agree that we may use and maintain Your Data and anonymized versions of Your Data according to the Privacy Policy, as part of the Services. You give us permission to combine Your Data, anonymized versions of Your Data, and other data that we collect about you with data of other users of the Services and/or other services that we operate. For example, this means that we may use Your Data, anonymized versions of Your Data, other data that we collect about you, and other users' PII or non-identifiable and aggregated data to improve the Services or to design promotions and provide ways for you to compare business practices with other users. We may access or store Your Data and anonymized versions of Your Data in multiple countries, including countries outside of your own country to the extent permitted by applicable law. You give us permission to share or publish summary results relating to research data that may involve you and to distribute or license such data to third parties.
5. Limitations
(a) You will:
(i) Provide accurate and complete information to us in connection with the Services, and you will keep it updated;
(ii) Use your real name and contact information in any communications with us;
(iii) Use the Services in a professional manner;
(iv) Comply with all laws and regulations applicable to you and Your Data in connection with this Agreement and with the Services. You will not use or access, and you will not directly or indirectly permit any other party to use or access the Services in a manner that violates any applicable law, regulation or this Agreement; and/or
(v) Evaluate, confirm and validate any data that you find, retrieve or process using the Services or within our websites, including information about other entities, information submitted by other users, reviews of products or services, reviews of entities, and any other information that you obtain in connection with the Services.
(b) Additionally, you will not:
(i) Misrepresent your real name or contact information in any communications with us;
(ii) Develop, support or use software, devices, scripts, robots, or any other means or processes (including crawlers, organized teams of humans, browser plugins and add-ons, or any other technology) to scrape the Services or otherwise copy any data or information from the Services, except to the extent that such prohibition is not permitted under applicable laws;
(iii) Override any security feature or bypass or circumvent any access controls or use limits of the Services (such as caps on keyword searches or API access limitations);
(iv) Copy, use, disclose or distribute the Services in whole or in part, or any information obtained from the Services, whether directly or through third parties (such as search engines), without our consent;
(v) Disclose information that you do not have the consent to disclose (such as confidential information of others (including of your employer if you are an individual));
(vi) Violate the intellectual property rights of others, including copyrights, patents, trademarks, trade secrets, or other proprietary rights;
(vii) Violate our intellectual property rights or any of our other rights, including, without limitation, (i) copying or distributing our technology, software, data, documentation, learning videos or other materials, except to the extent that we expressly authorize you to do so in writing, or (ii) using our trademarks, logos or brands in any business name, email, or URL, except to the extent that we expressly authorize you to do so in writing;
(viii) Introduce into the Services or otherwise expose the Services to any software viruses, worms, or any other malicious or harmful code;
(ix) Reverse engineer, decompile, disassemble, decipher or otherwise attempt to derive the source code for the Services or any related technology that is not open source;
(x) Imply or state that you are affiliated with or endorsed by us without our express consent;
(xi) Rent, lease, loan, trade, sell, resell, sublicense, copy, replicate, or otherwise monetize any aspect of the Services or any data made available through the Services (other than Your Data) without our consent;
(xii) Deep-link to our Services for any purpose without our consent;
(xiii) Use bots or other automated methods to access the Services, add or download contacts, send or redirect messages;
(xiv) Monitor or evaluate the availability, performance or functionality of the Services for any competitive purpose, or perform or assist any other party to perform any benchmarking on the Services;
(xv) Engage in "framing," "mirroring," or otherwise simulating the appearance or function of the Services;
(xvi) Overlay or otherwise modify the Services or their appearance (such as by inserting elements into the Services or removing, covering, or obscuring an advertisement included on the Services);
(xvii) Interfere with the operation of, or place an unreasonable load on, the Services (e.g., spam, denial of service attack, viruses, gaming algorithms);
(xviii) Violate any Separate Agreements in which you may enter in connection with the Services;
(xix) Upload to the Services or otherwise process through the Services any illegal, fraudulent, defamatory, obscene, pornographic, profane, threatening, abusive, hateful, harassing, offensive, inappropriate or objectionable information or communications of any kind, including without limitation conduct that would encourage "flaming" others, or criminal or civil liability under any local, state, federal or foreign law;
(xx) Impersonate someone else or falsely represent your identity or qualifications, or violate any other party's privacy or other rights;
(xxi) Offer or otherwise facilitate through the Services any investment opportunities, solicitations, chain letters, pyramid schemes, other unsolicited commercial communication or engage in spamming or flooding;
(xxii) Upload or otherwise process through the Services any information, software or content which is not legally yours and without permission from the owner of the respective intellectual property rights;
(xxiii) Provide access to the Services to any other party, or otherwise enable any other party to access any aspect of the Services;
(xxiv) Process any content (including Your Data) through the Services, in ways that are illegal or not expressly approved by us;
(xxv) Process any content (including Your Data) through the Services, to do any of the following: (1) negatively impact the performance of the Services or of the technology and resources that we use to deliver the Services, (2) consume a disproportionate amount of computational power, data storage or data communication volume (e.g., you may not mine a cryptocurrency or otherwise utilize large computational power from the Services without our express and specific approval in writing), or (3) make a disproportionate number of calls to any particular API;
(xxvi) Hack any aspect of the Services, or otherwise seek to obtain access to any aspect of the Services that you have not been expressly authorized by us to access; and/or
(xxvii) Process any content (including Your Data) through the Services to hack any other technology, system, software, device or service, or to otherwise seek to obtain access to any other technology, system, software, device or service that you have not been expressly authorized to access.
6. Payment
(a) Your subscription to access and use the Services is subject to the applicable subscription plan selected by you for the associated functionality and Services (as detailed at https://www.inai.io/pricing/) that you choose (the "Subscription"). You shall be charged a fee based on the Subscription you choose (the "Subscription Fees"). Unless specified otherwise herein or in a Separate Agreement, the Subscription Fees are payable in full and in advance until your Subscription is terminated in accordance with the terms of the Plan and this Agreement.
(b) You agree to pay the Subscription Fees through a payment method acceptable to Us. You hereby authorize Us and/or our authorized agents, as applicable, to bill You in accordance with Your Plan for Your Subscription (and any renewal thereof). You must notify Us of any change in Your payment account information, either by updating Your Account or via e-mail to support@inai.io.
(c) Unless otherwise agreed in writing by the parties, all Subscription Fees are non-refundable. We do not provide refunds or credits for any partial use or non-use of the Services. For any Renewal Term (as defined below), unless otherwise agreed to in a Separate Agreement, we reserve the right to change the Subscription Fees and billing methods upon a thirty (30) day notice. For existing Subscriptions for which the Subscription Fees has been already received by us, we will implement the price changes during the next Renewal Term. The Subscription Fees do not include any taxes, duties, fees or other amounts assessed or imposed by any government authority, for which you are responsible except for taxes imposed on Inai's income. You agree to pay or reimburse us for all such amounts upon demand or provide evidence of payment or exemption.
7. Additional Terms.
(a) You give us the right to freely use any feedback that you provide about the Services and the content processed through the Services. You agree that we may use your feedback, suggestions, or ideas in any way, including in future modifications of the Services, other products or services, advertising or marketing materials. You grant us a nonexclusive, worldwide, transferable and assignable, sublicensable, irrevocable and perpetual, fully paid-up, royalty free license to use in any way the feedback you provide to us.
(b) We may tell you about other services or products provided by us or by other business affiliates of ours. You may be offered other services, products, or promotions by us or by third parties. Additional terms and conditions and fees may apply to such services, products, or promotions, and you must observe and comply with such terms, conditions and fees. With some other such services or products, you may upload or enter data from your account (e.g., names, addresses, login credentials, phone numbers, purchases, credit cards or other forms of payment, etc.) to third parties directly or via the Internet. You assume the risk that any transactions that you initiate with third parties, whether through the Services or directly with such third parties, may fail or that your data may be lost, stolen, intercepted, or misappropriated. For transactions with third parties, whether conducted through the Services or directly with such third parties, you will direct your questions and seek refunds directly to and from such third parties. Unless we agree otherwise in writing, we are not responsible for transactions that you conduct with third parties, whether through the Services or directly with such third parties.
(c) We may send you communications about the Services or other services or products. You agree that we may send these communications to you via email or by posting them on our websites.
(d) The Services may periodically be updated with tools, utilities, improvements, third party applications, or general updates to improve the Services. You agree to receive these updates.
(e) If you opt in, or otherwise agree to allow us to send to you email, text, SMS or other similar communications for marketing or other commercial purposes nor directly related to the Services, you acknowledge and agree that we may continue to send you such communications until you opt out or otherwise revoke your consent. To opt out or revoke your consent for such communications, you will use the specific methods that we provide to you in connection with the respective communications, or you may contact us at the following address: marketing@inai.io
(f) You acknowledge that the Services are subject to restrictions under applicable United States of America (USA) export control laws, including USA trade embargoes and sanctions and security requirements, and applicable country or local laws to the extent compatible with USA laws. You agree that you will comply with these laws and regulations and will not export, re-export, import or otherwise make available products and/or technical data in connection with the Services and this Agreement in violation of these laws, directly or indirectly.
(g) Notwithstanding anything to the contrary in this Agreement, if there is a Security Emergency then Inai may automatically suspend use of the Services. Inai will make commercially reasonable efforts to narrowly tailor the suspension as needed to prevent or terminate the Security Emergency. "Security Emergency" means: (a) use of the Services that does or could disrupt the Services, other clients' use of the Services or the infrastructure used to provide the Services or (b) unauthorized third party access to the Services.
(h) Inai may update or modify the Services from time to time. Inai does not promise that any features or functionality will continue to be available. If Inai changes the Services in a manner that materially reduces its functionality, Inai will use reasonable efforts to inform you. If you provide notice within thirty (30) days following a material reduction in functionality, you may terminate the applicable Subscription.
(i) "Confidential Information" means any technical and business information disclosed by a party ("Disclosing Party") to the other party ("Receiving Party") in discussions and activities related to a Subscription, provided that it is identified as confidential at the time of disclosure or should be reasonably known by the Receiving Party to be Confidential Information due to the nature of the information disclosed and the circumstances surrounding the disclosure. Any Inai technology, performance in-formation relating to the Services, and the terms and conditions of a Subscription will be deemed Confidential Information of Inai. Except as expressly authorized in writing, the Receiving Party will hold in confidence and not use or disclose any Confidential Information; provided, however, the Receiving Party may disclose the Disclosing Party's Confidential Information to its employees and ad-visors who have executed a written non-use and non-disclosure agreement in content similar to the provisions hereof and who need to have access to such Confidential Information in furtherance of the purpose of a Subscription. Notwithstanding anything in this Section 7(i), (i) Your Data may be used as set forth in this Agreement and (ii) all other usage data regarding your use of the Services may be used by Inai to improve, administer and deliver is products and services generally. The Receiving Party's obligations under this Section 7(i) will not apply to information which the Receiving Party can document: (i) was rightfully in its possession or known to it prior to receipt of the Confidential Information; (ii) is or has become public knowledge through no fault of the Receiving Party; (iii) is rightfully obtained by the Receiving Party from a third party without breach of any confidentiality obligation; or (iv) is independently developed by employees of the Receiving Party who had no access to such information. The Receiving Party may also disclose Confidential Information if so required pursuant to a regulation, law or court order (but only to the minimum extent required to comply with such regulation or order and with advance notice to the Disclosing Party). The Receiving Party acknowledges that disclosure of Confidential Information would cause substantial harm for which damages alone would not be a sufficient remedy, and therefore that upon any such disclosure by the Receiving Party the Disclosing Party will be entitled to seek appropriate equitable relief in addition to whatever other remedies it might have at law.
8. Indemnification, Liability and Disclaimers.
(a)
(i) You will indemnify and hold us and Our Affiliated Entities harmless from any and all claims, liability and expenses, including reasonable attorneys' fees and costs, arising out of your access or use of the Services or breach of this Agreement (collectively referred to as "Claims"). We reserve the right, in our sole discretion and at our own expense, to assume the exclusive defense and control of any Claims. You agree to reasonably cooperate as requested by us in the defense of any Claims. "Our Affiliated Entities" means (i) our direct and indirect business affiliates, customers, licensees, users, vendors, investors and shareholders (whether now existing, prospective or future), predecessors, agents, attorneys, advisors, insurers, directors, employees, officers, and any other similar parties, and (ii) any and all of the foregoing's successors or assigns.
(ii) We will defend you from and against all claims by a third party against you to the extent based on an allegation that Inai's technology as used to provide the Services to you infringes or misappropriates any patent, copyright, trade secret, or trademark right of the third party and will pay all damages awarded to such third party or agreed to in a settlement with respect to such claim, provided that Inai will have received from you: (i) prompt written notice of such claim (but in any event notice in sufficient time for Inai to respond without prejudice); (ii) the exclusive right to control and direct the investigation, defense and settlement (if applicable) of such claim; and (iii) all reasonable necessary cooperation from you. If your use of the Services is (or in Inai's opinion is likely to be) enjoined due to the type of infringement specified above, if required by settlement, or if Inai determines such actions are reasonably necessary to avoid material liability Inai may, in its sole discretion: (a) substitute a substantially functionally similar service; (b) procure the right for you to continue using the Service; or if Inai determines (a) and (b) to be commercially unreasonable, (c) terminate a Subscription. The foregoing indemnification obligation of Inai will not apply: (1) if the Services are modified by any party other than Inai, but solely to the extent the alleged infringement is caused by such modification; (2) if the Services are combined with other non-Inai products, services or processes; (3) to any unauthorized use of the Services; (4) to any action arising as a result of Your Data or any third-party data, elements or components contained within the Services or (5) if you settle or make any admissions with respect to a claim without Inai's prior written consent. Any settlement requiring you to admit liability requires your prior written consent, not to be unreasonably withheld or delayed, and you may join in the defense with its own counsel at its own expense. THIS SECTION 8(a)(ii) SETS FORTH INAI AND OUR AFFILIATED ENTITIES' SOLE LIABILITY AND YOUR SOLE AND EXCLUSIVE REMEDY WITH RESPECT TO ANY CLAIM OF INTELLECTUAL PROPERTY INFRINGEMENT.
(b) YOUR ACCESS AND USE OF THE SERVICES AND SOFTWARE IS ENTIRELY AT YOUR OWN RISK. EXCEPT AS DESCRIBED IN THIS AGREEMENT, THE SERVICES ARE PROVIDED "AS IS." TO THE MAXIMUM EXTENT PERMITTED BY APPLICABLE LAW, WE AND OUR AFFILIATED ENTITIES DISCLAIM ALL WARRANTIES, EXPRESS OR IMPLIED, INCLUDING ANY WARRANTY THAT THE SERVICES ARE FIT FOR A PARTICULAR PURPOSE, TITLE, MERCHANTABILITY, DATA LOSS, NON-INTERFERENCE WITH OR NON-INFRINGEMENT OF ANY INTELLECTUAL PROPERTY RIGHTS, OR THE ACCURACY, RELIABILITY, QUALITY OR CONTENT IN OR LINKED TO THE SERVICES. WE AND OUR AFFILIATED ENTITIES DO NOT WARRANT THAT THE SERVICES AND DATA PROCESSED THROUGH THE SERVICES ARE SECURE, ACCURATE, FREE FROM BUGS, VIRUSES, INTERRUPTION, ERRORS, THEFT OR DESTRUCTION.
(c) EXCEPT AS EXPRESLY SET FORTH HEREIN, WE AND OUR AFFILIATED ENTITIES DISCLAIM ANY REPRESENTATIONS OR WARRANTIES THAT YOUR USE OF THE SERVICES WILL SATISFY OR ENSURE COMPLIANCE WITH ANY LEGAL OBLIGATIONS OR LAWS OR REGULATIONS.
(d) TO THE MAXIMUM EXTENT PERMITTED BY APPLICABLE LAW, OUR TOTAL AND CUMULATIVE LIABILITY OVER THE LIFE OF THIS AGREEMENT, TOGETHER WITH THE TOTAL AND CUMULATIVE LIABILITY OF OUR AFFILIATED ENTITIES OVER THE LIFE OF THIS AGREEMENT, FOR ALL CLAIMS, BREACHES AND ALL OTHER LIABILITIES ARISING OUT OF OR OTHERWISE RELATING TO THIS AGREEMENT, TO YOU AND TO ALL OTHER PARTIES DIRECTLY OR INDIRECTLY AFFILIATED WITH YOU OR WITH THE RESPECTIVE CLAIMS SHALL BE LIMITED AT EACH POINT IN TIME TO THE NET AMOUNT THAT WE RECEIVED FROM YOU FOR THE SERVICES DURING THE TWELVE (12) MONTHS PRIOR TO SUCH POINT IN TIME. SUBJECT TO APPLICABLE LAW, WE AND OUR AFFILIATED ENTITIES ARE NOT LIABLE FOR ANY OF THE FOLLOWING: (A) INDIRECT, SPECIAL, INCIDENTAL, PUNITIVE OR CONSEQUENTIAL DAMAGES; AND (B) DAMAGES RELATING TO FAILURES OF TELECOMMUNICATIONS, THE INTERNET, ELECTRONIC COMMUNICATIONS, DATA CORRUPTION, SECURITY, LOSS OR THEFT OF DATA, VIRUSES, SPYWARE, LOSS OF BUSINESS, LOSS OF REVENUE, OR LOSS OF PROFITS OR INVESTMENT.
(e) THE ABOVE LIMITATIONS AND DISCLAIMERS IN SECTIONS 8(a), 8(b), 8(c) and 8(d) APPLY EVEN IF WE AND OUR AFFILIATED ENTITIES HAVE BEEN ADVISED OF THE POSSIBILITY OF SUCH CLAIMS, LIABILITIES, BREACHES OR DAMAGES. THIS AGREEMENT SETS FORTH OUR ENTIRE LIABILITY, AND THE ENTIRE LIABILITY OF OUR AFFILIATED ENTITIES, AND YOUR EXCLUSIVE REMEDY WITH RESPECT TO THE SERVICES AND THIS AGREEMENT.
9. Term, Termination and Suspension.
(a) Unless otherwise specified in a Separate Agreement, a Subscription is valid for a period of one month from the date of your Subscription ("Initial Term") and shall renew automatically for a term equivalent in length to the then expiring term ("Renewal Term") unless terminated in accordance with this Agreement. For the purposes of this Agreement, "Term" shall mean the Initial Term and any Renewal Terms. You may terminate a Subscription at any time by raising a request for cancellation of your Subscription or by e-mailing Us at support@inai.io and ceasing all use of the Services.
(b) We may, in our sole discretion and without notice, restrict, deny, terminate this Agreement or suspend the Services and/or any of your accounts, effective immediately, in whole or in part, for suspicion of fraud, security, illegal activity or unauthorized access issues to protect the integrity of our Services or systems, to comply with our policies or applicable laws and regulations, if you fail to comply with this Agreement, if you no longer agree to receive electronic communications, if you notify us of your decision to terminate this Agreement, or if you request us to close any of your accounts or delete Your Data.
(c) Upon termination of this Agreement, or upon suspension or termination of your accounts, you must immediately stop using the Services and any outstanding payments will become due immediately. Any termination of this Agreement will not affect our rights to any payments due to us. We may also terminate a free or trial account at any time. Sections 4(f), 7(a), 7(i), 8, 9(c), 9(d), 10-12 survive and remain in effect even if the Agreement is terminated.
(d) Following termination of a Subscription, We will retain that your Data for one hundred and twenty (120) days from such date of termination ("Data Retention Period") beyond which, we will have no obligation to maintain or provide you access to Your Data. Thereafter, unless legally prohibited, We reserve the right to destroy Your Data in our possession in the normal course of our operations in accordance with the Privacy Policy. You agree that you are solely responsible for exporting You Data prior to termination of a Subscription, and if you require assistance for exporting Your Data during the Data Retention Period, you may be required to pay a separate fee to Us.
10. Governing Law
This Agreement will be governed by the laws of the State of Delaware and the United States without regard to conflicts of laws provisions thereof, and without regard to the United Nations Convention on the International Sale of Goods.
11. Arbitration
(a) We and you agree to resolve all disputes arising under or in connection with the Services or this Agreement through binding, confidential arbitration. The arbitration will be conducted in accordance with the applicable rules of the American Arbitration Association ("AAA"). If there is a dispute between the parties, the parties will use good faith efforts to agree upon and appoint one arbitrator no later than twenty (20) days after the notice of arbitration is received from the other party. If the parties do not agree on an arbitrator, the arbitrator will be selected in accordance with the rules of the AAA for the appointment of an arbitrator. The selection of an arbitrator under the rules of the AAA will be final and binding on the parties. The place of arbitration will be [San Francisco, California]. The arbitrator will conduct the arbitration in accordance with the rules of the AAA, and the arbitrator will limit discovery as reasonably practicable to complete the arbitration as soon as practicable. Both parties shall bear equally the cost of the arbitration (exclusive of legal fees and expenses, all of which each party shall bear separately). All decisions of the arbitrator shall be final and binding on both parties, and enforceable in any court with jurisdiction. This Section 11(a) will not prohibit either party from seeking injunctive relief in a court of competent jurisdiction.
(b) YOU AND WE AGREE THAT EACH MAY BRING CLAIMS AGAINST THE OTHER ONLY IN YOUR OR OUR INDIVIDUAL CAPACITY AND NOT AS A PLAINTIFF OR CLASS MEMBER IN ANY PURPORTED CLASS OR REPRESENTATIVE PROCEEDING. Further, unless both you and we agree otherwise, the arbitrator may not consolidate more than one person's or entity's claims, and may not otherwise preside over any form of a representative or class proceeding.
(c) If Section 11(b) is found to be unenforceable or if the entirety of this Section 11 is found to be unenforceable, then the entirety of this Section 11 will be null and void and, in that case, the parties agree that the exclusive jurisdiction and venue described in Section 12 will govern any action arising out of or related to the Services or this Agreement. (d) This Section 11 will survive any expiration, termination or rescission of this Agreement.
(d) You acknowledge and agree that we would not provide to you the Services on the terms and in the form offered to you under this Agreement if you had not agreed to the applicable law, arbitration and waiver of class action rights above in this Section 11.
12. Other Terms.
(a) This Agreement and the Separate Agreements are the entire agreement between you and us with respect to your access to the Services, and replaces all prior understandings, communications and agreements, oral or written, regarding its subject matter. The foregoing does not apply, however, to the extent that we have separately entered into any Separate Agreement with you that expressly supersedes this Agreement, in which case the Separate Agreement will prevail over this Agreement with respect to the Services or other products and services to which such Separate Agreement applies.
(b) If any court of law, having the jurisdiction, rules that any part of this Agreement is invalid, that section will be removed without affecting the remainder of the Agreement. The remaining terms will be valid and enforceable.
(c) You cannot assign or transfer ownership of this Agreement to anyone without our written approval, except to the extent that you are an entity and all or substantially all of your stock, assets or business are acquired by another entity, in which case you may assign this Agreement to that entity provided that you give us notice within thirty (30) days after that acquisition. We may assign or transfer this Agreement at any time, in whole or in part, without notice to you, to any party.
(d) Notices must be sent via first class, airmail, or overnight courier and are deemed given when received. Notices to you may also be sent to the applicable account email address, and are deemed given when sent. Notices to Inai must be sent to Inai Technologies Co, 2201 Broadway #705, Oakland CA 94612, United States with a copy to legal@inai.io or compliance@inai.io.
(e) Neither we nor you will be liable for inadequate performance (except for your payment obligations) to the extent caused by a condition that was beyond the party's reasonable control (for example, natural disaster, act of war or terrorism, riot, labor condition, governmental action, and Internet disturbance).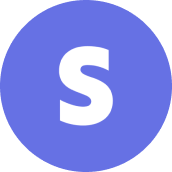 Let's get started
Connect with every payment method your customers need. Launch faster, optimize transaction costs and increase your bottom line.