A kid who has always been slightly fascinated by the imaginary world and had submerged himself into a fictional sphere ever since he came across the term "anime".

Since then, he had always believed his interests were beyond the boundaries of this world, somewhere far away. Away from law and order of this world.
Always considered himself a shonen character - An Underdog, waiting for their turn to shine through and rise from the ashes like a phoenix.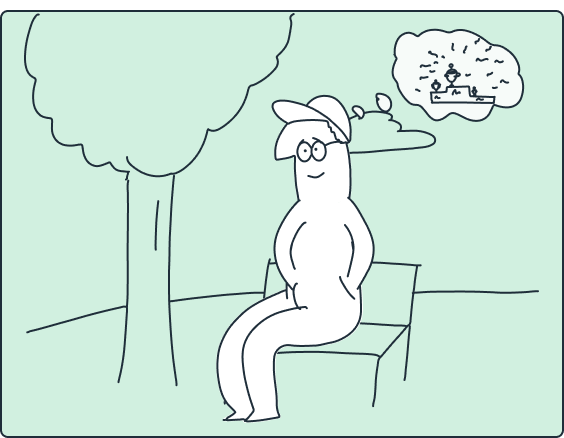 (Ved sitting on a bench dreaming about his future)
Ved is now 31 years old (still a weeb), a gamer, a rugby player, and an CEO at an OTT platform called "KAPOW" [very predictable, not so peculiar] that offers anime shows on subscriptions.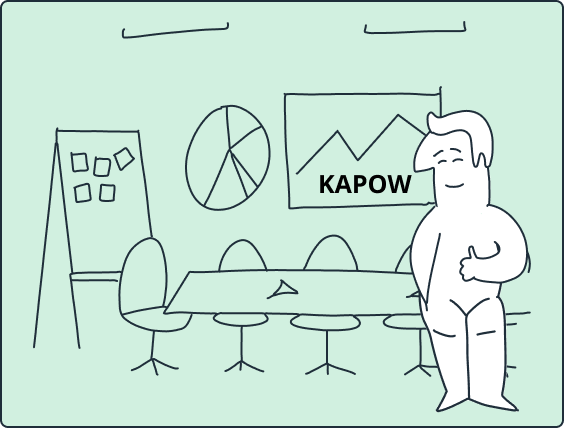 (Ved in a meeting room at "Kapow" HQ)
His mission, vision, and goal were all aligned and running smoothly until it was not. Some major issue has occurred with payment.

Previously, KAPOW had a third-party provider managing the subscription billing payments. But the whole payment stack was full of loopholes.

Soon enough, Ved realized there are a lot of issues in the stack. Ved immediately requested a payment consultation from the payment expert org.

Comes in..… Kamakshya, The Payment Maven!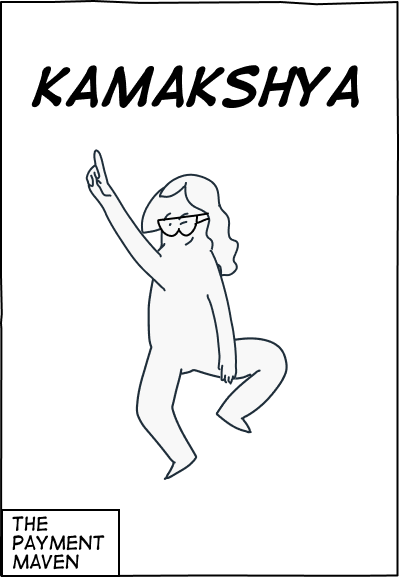 (Our hero Kamakshya)
Ved Explained the whole conundrum with the stack.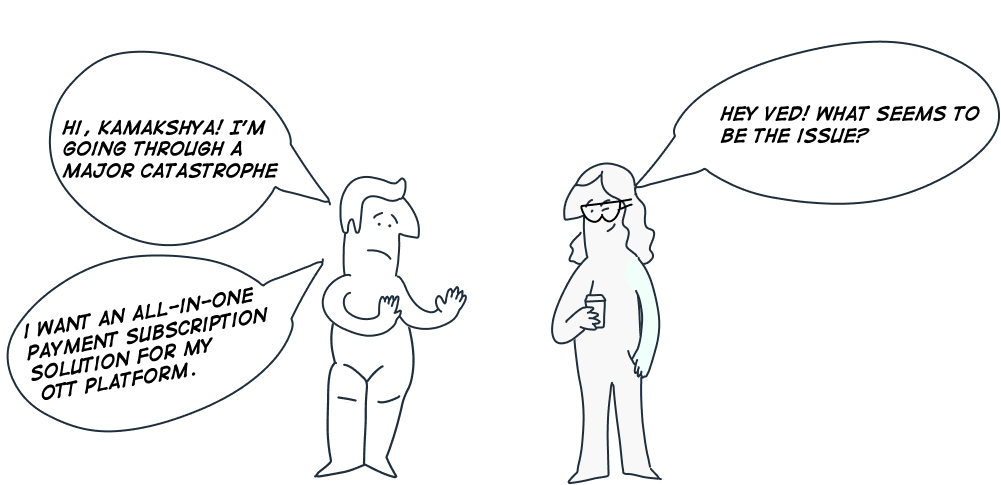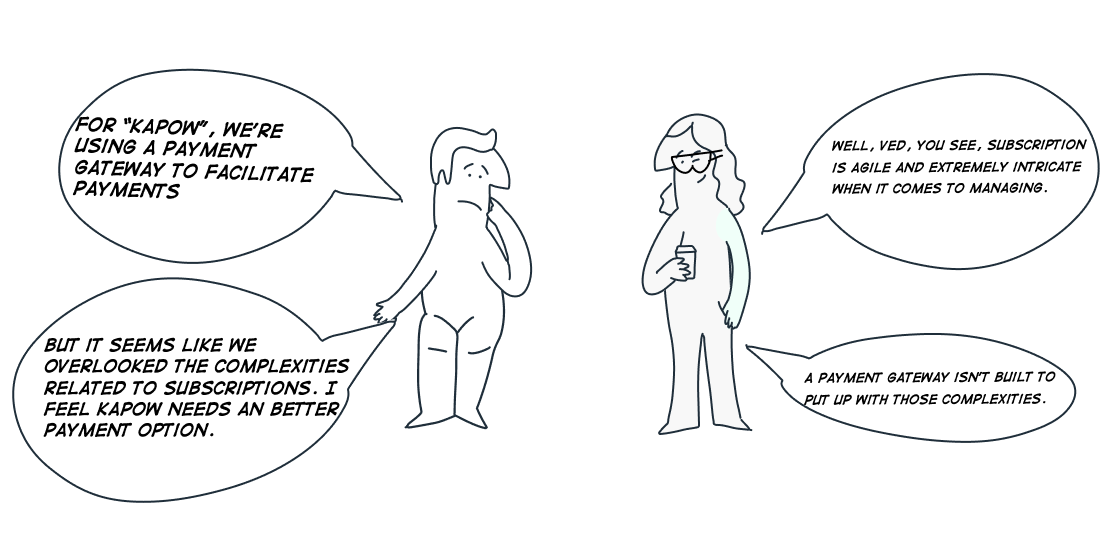 Thereafter, Ved unraveled the whole enigma with the payment stack that led them toward the payment gateway, and it's associated shortcomings. When applied to a more agile workflows, the payment system falls short cause of the limited capabilities of performing the primary functions, i.e.:
Authorization

Approve or Decline

Report Online Transactions
After listening to Ved's problems, Kamakshya explained how the stringency of the system could turn into a major bottleneck for business's growth. Not only that, scaling becomes extremely hard, let alone growing them.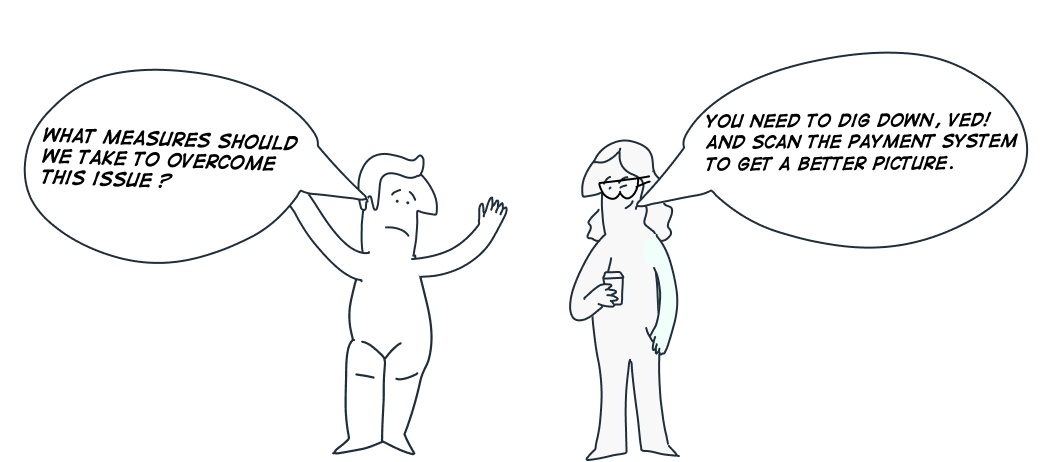 A subscription-based platform's sustainability requires constant evolution, one that responds quickly to changes as per customer demands while addressing and adapting to regulatory and legal requirements, which sometimes exceeds the abilities of PSPs.

As per Kamakshya's advice, Ved started recording the pain points that they had in their current system.

Additionally, he did an in-depth analysis to obtain requirements that needed urgent attention and implementation.
Based on the breakdown of the data, Ved come up with two pressing matters that needed immediate lookout:
Ved was now aware of the drawbacks as well as the binding prerequisites that need to be addressed and executed.

Ved reached out to Kamakshya, with his data charts and sheets.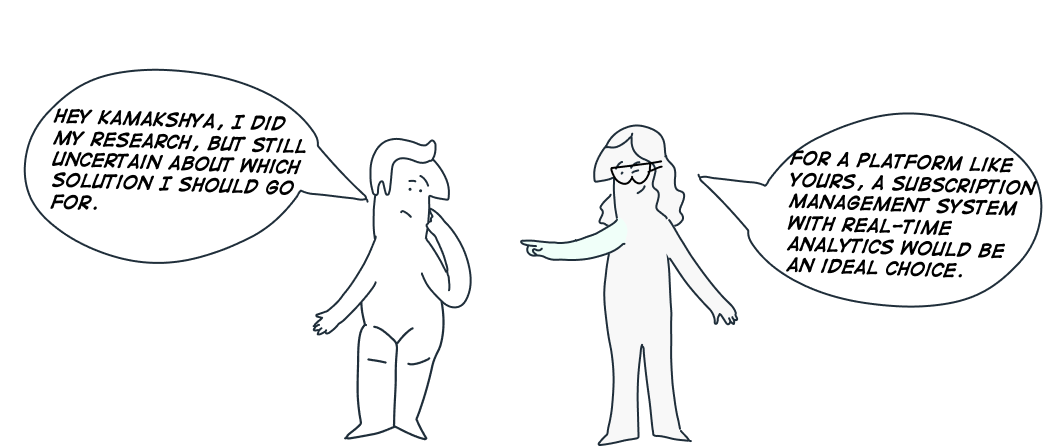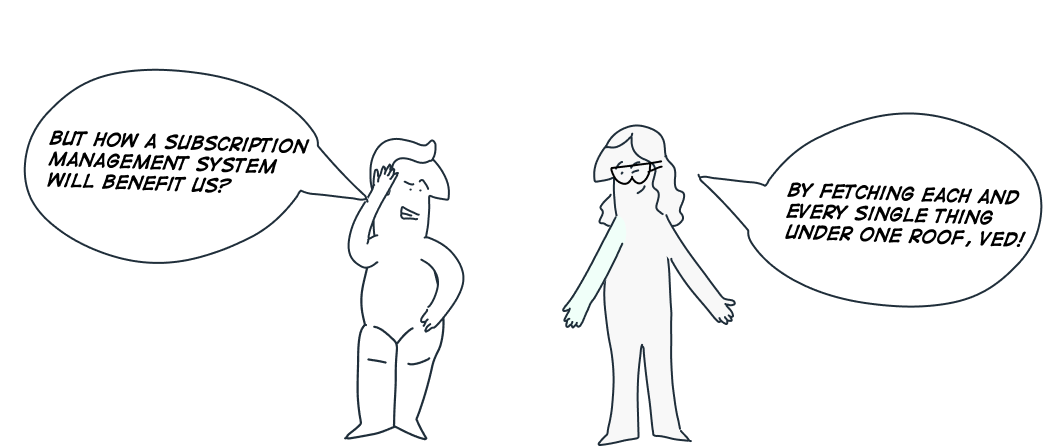 Kamakshya explains the benefits associated with a subscription management platform and how this powerful tool works like all-in-one solution in handling the whole customers' payment lifecycle.
A subscription management system works as a single source of truth (especially the one that comes with real-time data), which help:
Take Smart & data-driven decisions,

Provide agility in making proactive adjustments,

Automated recurring billing system, and

Of course, with a excellent understanding of customer expectation,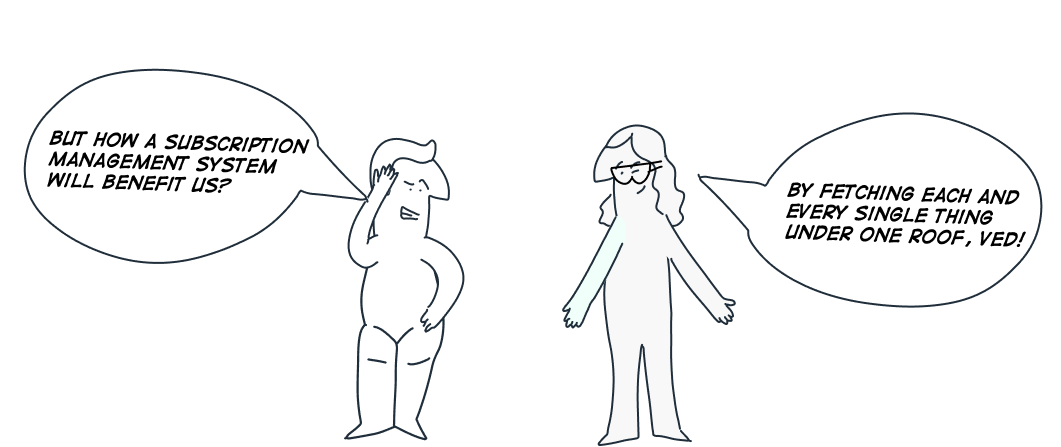 After consulting with his team, Ved found a perfect solution with a consolidated payment stack to future-proof KAPOW payment infrastructure.
Now, KAPOW has a payment subscription management system that handles the entire payment stack.

From the recurring billing, to Invoicing, From payment life cycle for customers to terrific customer support,

And, everything in between, effortlessly.
Conclusion: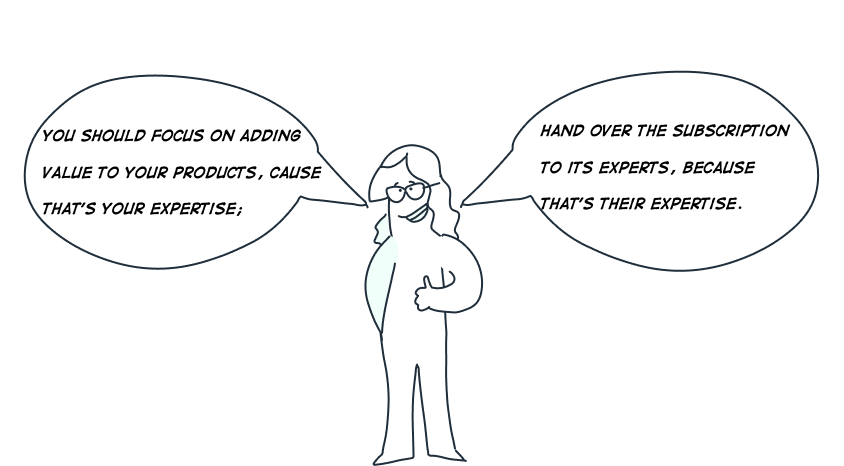 -FIN.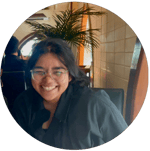 Riya Ram
An outlander on a quest to dissect the complex payments terminologies and weave them together into a narrative that makes sense.