We live in a world where everything is getting digitized, especially payments. We make online payments through 2D and 3D payment gateways from the comfort of wherever we are, hence saving time and energy. This indeed has made things more accessible than ever. But, do you know what these payment gateways are and which one should you use, 3D or 2D? No?
Don't worry; we are here to simplify this for you.
First, let's begin with understanding the meaning of payment gateway.
What is a Payment Gateway?
A Payment gateway is a gatekeeper that makes online transactions possible. Merchants use it to accept online payments. In the process, customers' credit card or debit card details are collected to complete the transaction. Apart from merchants and customers, the parties involved include issuing banks (the ones that sanction debit/credit cards) and acquiring banks (the ones receiving payments from customers).
An excellent payment gateway ensures hassle-free and quick completion of transactions, plus adherence to the security norms.
There are two types of Payment Gateways mentioned above, i.e., 2D and 3D. What is the difference between them?
2D Payment Gateway:
Two dimensions payment gateway is a type of payment gateway that processes payments without an additional security check like OTP. What is required is the customer's credit/debit card details (credit/debit card number, expiry date, CVV). It is easy, convenient, and time-saving.
PayU, Go Payments Inc, Braintree, etc., all are 2D payment gateways. The USA, Canada, and several European countries allow 2D payment gateways for online transactions.
3D Payment Gateway:
The transactions using a three-dimension payment gateway have an additional layer of security, i.e., OTP. A One Time Password is required to validate the payment before deducting the amount from the consumer's bank account. The merchant's payment page collects debit/credit card details, after which an OTP is sent to the consumer's mobile, and once they enter the correct OTP, the payment is made.
Netpay, GoPay, SecurePay, etc., are 3D payment gateways
There are two types of 3D payment gateways
a) 3D Secure 1
3DS1 was the first and original version of the 3DS protocol, a protocol that Visa launched in 1999. It provided security from fraudulent transactions made during online shopping using desktops. At that time, people had no smartphones; therefore, 3DS1 was not compatible with smartphones but only desktops.
Customers faced challenges while making payments through their phones; hence, online shopping dropped as customers abandoned the shopping carts. To avoid this, 3DS2 came into existence. It provides a seamless experience to customers irrespective of their device.
b) 3D Secure 2
3DS2 offers a better user experience and collects more data, avoiding online fraud risks. The new 3D Secure 2.0 version allows a real-time and more secured pipeline that can be used by the merchants.
Main differences between 2D and 3D payment gateways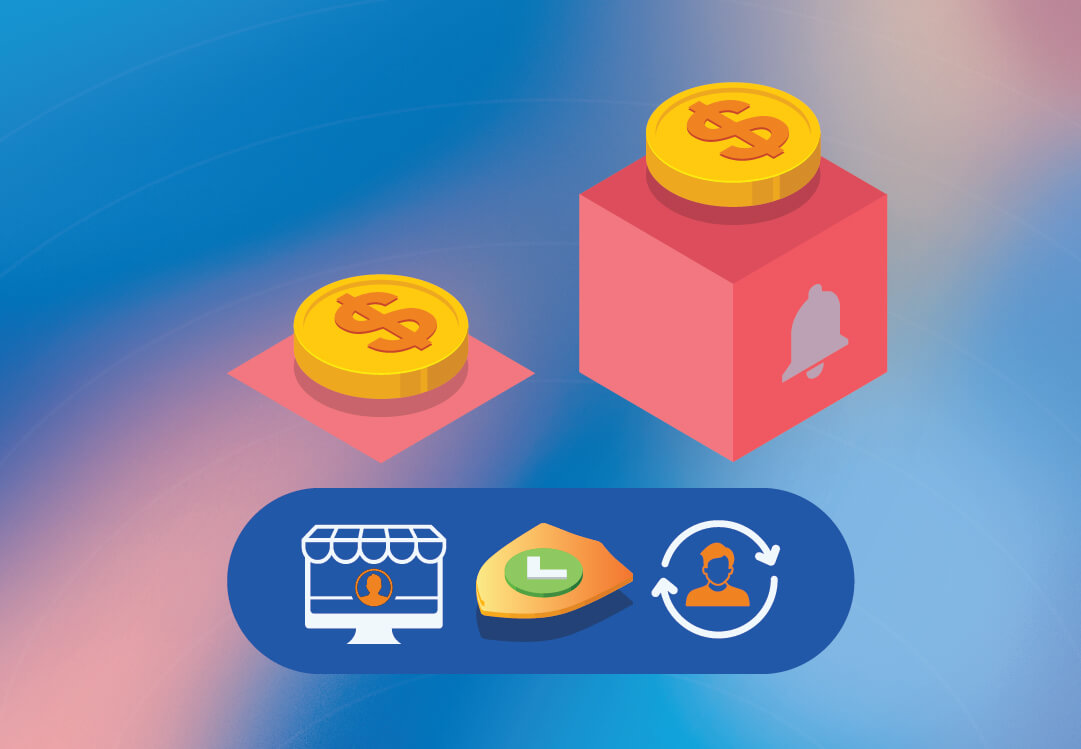 1. Added Security:
3D payment gateways are more secure. They have an extra layer of security in opposition to 2D payment gateways that only require card details to deduct the payment. This makes 3D payment gateways safer as customers are protected against fraudulent activities during online shopping.
2. Parties Involved:
2D payment gateways involve two parties, i.e., the merchant as the acquirer and the customer as the issuer. 3D payment gateways involve the customer, the merchant, and the interoperable payment environment (server, types of cards, etc.)
Now that we know 2D payment gateways have certain risks involved, let's elaborately discuss them.
Risks associated with 2D Payment Gateways
1. Security:
As already mentioned before, 2D payment gateways are not secure as they don't require any extra verification. You cannot identify the person adding the card details of the actual cardholder. The card details could be easily stolen and used on any 2D payment gateway, making its use a risky bet.
2. Frauds and Chargebacks:
Hackers can easily pose as customers making the latter prey to cybercrime. Since there is no OTP in the picture, crossing customers becomes an easy task for cybercriminals, heightening the risks of chargebacks and multiple frauds. Due to the lack of strong customer authentication, it is easy to cause chargebacks and disputes.
3. Compliance and Regulations:
‍Sad news for merchants using 2D payment gateway as according to RBI guidelines, one can't operate if they are not using a 3D payment gateway, hence, losing on some good opportunities. However, several countries outside India allow the use of a 2D payment gateway.
4. Damaging Reputation:
‍As more and more people are getting educated about finances, cybercrimes, etc., they know 2D payment gateways are not safe, making them think that the merchant isn't trustable. This tarnishes the image of the merchants as the customers do not tend to trust them.
Due to these disadvantages, merchants have shifted to using 3D Payment Gateways, which have the following benefits.
Advantages of 3D Payment Gateways
1. Higher Security:
‍As the customer adds the card details, they are directed to the next page, which requires them to enter the One Time Password sent to their registered mobile number, making it a secure process. This OTP is valid for a few minutes, within which the customer needs to use it to verify the payment details.
2. Reputation:
‍As customers are aware that 2D payment gateway is risky, they value merchants using 3D payment gateways that are safer and more trustworthy. If merchants have a 3D payment gateway as a payment collection method, they can quickly build credibility among customers.
3. Safe Cross Border Transactions:
‍The risk of cybercrimes increases in the case of international transactions. But, 3D payment gateways ensure that risks are reduced for both the customers and the merchants. Therefore, making the payment process swift and secure.
4. Reduced Frauds and Chargebacks:
‍Since the beginning of the article, we've been stressing how safe the 3D payment gateway is. Since OTP is involved, the hackers don't have access to the customer's phone, making it hard for them to commit fraud. They might have the card details, but without the right OTP, they can't process the payment, hence safeguarding the customer's hard-earned money. Also, the chargebacks are reduced, making it a trustable payment gateway.
Conclusion
Word is though both 2D and 3D payment gateways are at the Point of Sales, the latter is more beneficial and secure. As one scales up their business globally, a 3D payment gateway persuades customers to make purchases as it lowers the hidden risks in both national and international transactions.
The SCA or the Strong Customer Authentication via OTP makes the 3D payment gateway a good and widely used payment gateway. In short, a 2D payment gateway involves the chances of fraud, whereas a 3D payment gateway provides a safe passage for online transactions.